---
mucktadir
How to Increase Domain Authority in 2022?
In 2022, one of the major aspects website owners are bound to look into is how to increase domain authority of their websites.
Indeed, domain authority contributes to the Google search engine ranking pages (SERPs). However, domain authority (DA) is not a direct metric to measure the ranking.
Usually, website owners hype a lot about DA and try to figure out ways to increase the DA score.
Because the higher the DA, the more authority your website has in certain measures.
Now the question remains, how much does it matter in having an overall good SEO and ranking?
Well, only keyword optimization and backlinks cannot bring your website to the top. Here, domain authority plays a significant role.
Since the website world is highly competitive, you can increase technical factors like domain authority only by taking some tactful steps.
To make it easy, we are here with a discussion on domain authority, its importance, the process of calculation, and finally 10 latest tips to increase domain authority in 2022.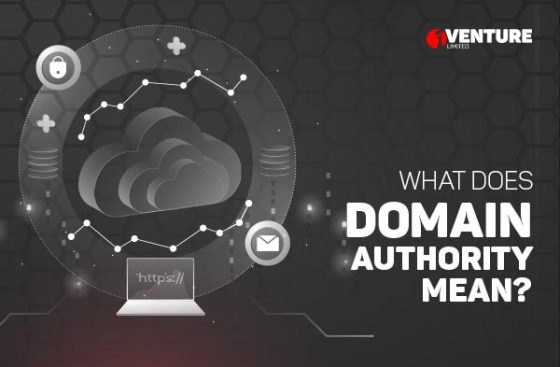 What does domain authority mean?
Simply put, Domain Authority or DA is a score that determines the quality of an entire website or domain.
Basically, popular SEO software company Moz developed this metric for websites.
This score includes some of Google's algorithm ranking factors. Nowadays, domain authority score has become a standard measurement for websites in determining their ranking strength and quality.
Usually, Moz's DA scoring system scores a website within the range of 0-100.
In this, the higher the score the better your website authority is. Again, this score is not directly correlated to Google's SERP ranks.
Despite that, if you can increase domain authority of your website, your website will be way ahead in terms of overall quality.
Point to be noted, there is another metric called Page Authority or PA which is not the same as DA. DA considers an entire website while scoring.
So, the overall quality of all pages, their backlinks result in a DA score. On the other hand, PA measures the quality or authority of a single page.
Indeed, PA and DA are correlated yet not the same.
Why is domain authority important for a website?
Even though DA is not a metric of Google, it has a huge acceptance and popularity among website owners.
Why so? Firstly, it is an easy and quick way to check a website's performance. Moreover, this is by far the simplest metric to explain a website's performance to non-technical people.
Usually, when you increase domain authority, it means your website has stronger backlinks and SEO scores.
For this, higher DA usually increases the chances for higher rank in Google SERPs.
Then, you can use the DA and PA scores to understand the competition of a keyword or search strand of a particular topic.
If there are websites with a high PA DA score, it will be difficult for you to compete with them and rank higher.
Lastly, the DA score will help you if you want to monetize your website because advertisers and marketers use this score.
For sponsored posts and paid campaigns, through DA you can quickly assess the probable price rate.
Thus, if you are looking for some extra bucks, you would want to increase the DA score.
How to check domain authority?
Typically, web owners and concerned people use one of the popular DA calculating tools available online.
But if you want to increase domain authority and have a reliable source, Link Explorer developed by Moz is the best bet.
Adding to that, the Google Chrome extension of Moz called Moz bar is very popular.
The reason is, with this extension you can easily see the summary of PA DA when you search for something in the Google Search bar.
Here, a bar showing all the scores will appear beside every search result domain or page.
Indeed, with the Moz bar, you can easily compare the scores of the pages in SERPs.
Another good domain authority checker is SmallSEOTools which can check the DA of multiple pages in bulk.
How to know if your domain authority score is good?
Well, the DA score is relative depending on for which purpose you are using the score.
Plus, depending on other domains in the same search, your domain authority score can be good or bad.
For instance, if your site ranks in Google despite having a low DA score, it means it has less competition.
Adding to these, the domain age plays in determining the score. As per this, if your site is aged and still has a low score, your site has less traffic and low-quality links.
This means you need to increase domain authority to stand a chance in the competition.
Usually, it is easy to increase the score at the beginning up to 30-40 range by following the best practices.
However, if you want to push your DA score higher, you have to take critical steps and execute the best strategies.
10 latest ways to increase domain authority in 2022
After all the nitty-gritty of domain authority, here we are with our well-researched strategies to increase domain authority score in 2022:
Since Google's announcement on mobile indexing, page loading speed has become an important factor for DA.
So, a website needs to have a fast-loading page and good mobile compatibility. Otherwise, the website may fall behind in organic keyword ranking.
In recent times, sites failing to increase their loading speed and making it mobile-friendly are falling way behind in SERPs.
For this, using a responsive theme, plugin, menu, proper fonts, and images are essential.
Produce attractive content
Yes, this sounds vague. But having quality content is a very important factor. If you have a blog section on your website, you need to publish good content there.
Because with good content you will have regular readers. Certainly, this will increase the chances of other bloggers linking your content.
If you are out of ideas, here are some trendy tech blog post ideas for 2022 .
If a blogger links your content without a no-follow tag, you will get a do-follow link. Now, these do-follow backlinks will help significantly to increase domain authority scores.
Additionally, produce well-researched, unique, and innovative content for your website.
Plus, the length of the content matters a lot. It should exceed 1000 words in the case of blogs for it to be enriched content.
Hear this out, both Off-page and On-page SEO are equally important for a good DA score.
On one hand, you have to look for off-page SEO meters like backlink analysis. Adding to that there are spammy link pointers to look for.
To have a better DA, it is better to receive a link from websites with higher authority and related websites.
On the other hand, On-Page SEO is also essential to make your page rank higher.
Under this, you need to ensure optimization of keywords in content and title, the right density of keywords, meta tag, heading tag, meta description, etc.
Since SEO is a critical area to handle, you can always come to us for our off-page SEO service and on-page SEO service .
Undoubtedly, the right keyword ensures the reach of your content before anything else.
Here, the right keyword means the one that your target audiences are likely to search about.
Another important aspect of that is, when you research a keyword, you have to check its existing competition.
Because on one hand, you want a word that most people search about.
But on a different note, you would not want to use a keyword that already has a lot of pages with a high DA and PA score.
In this case, it is difficult to increase domain authority to that level. So, finding the right balance of popularity and competition for a keyword is important.
Since keyword research is not a piece of cake, you can take our help for competitor analysis.
Social media linking and marketing
Surely, there is no direct connection of social media with ranking factors or DA.
Nonetheless, a big social media follower base will ensure a huge traffic and referral crowd to your content which will contribute to your DA score.
This is why, most popular pages or websites have a fanbase on Facebook, Instagram, LinkedIn, and Quora.
Social media linking and marketing through regular posts also ensure CTR improvement in SERPs.
Internal linking is important
Usually, we tend to ignore how important internal linking is to increase domain authority.
Firstly, it reduces bounce rate and helps search engine crawlers to crawl your content better.
Moreover, the content becomes enriched because your readers get easy access to more information.
As a result, your domain is more SEO-friendly and attractive to the right traffic.
Removing faulty backlinks
Now, this is an important point because toxic links can affect your DA score drastically.
This is an unusual suggestion, before removing faulty domains, it is better to reach out to individual bloggers and ask them to remove those links.
To keep your link clean, you can use Ahrefs , LinkPatrol or SEMursh .
Usually, most website owners do not pay enough attention to their position decrease in SERPs due to bad links.
To solve this, it is essential to look for toxic links regularly and remove them.
Usually, we focus on on-page and off-page SEO metrics but forget about technical SEO issues entirely.
This is why proper and regular SEO audit is essential for the website.
Of course, a lot of duplicate pages, canonical links, or redirects can drop your domain score drastically.
For this, you need to regularly check your site map, robot.txt, error codes, and HTTP status codes as well.
To fix the issues, it is always better to take the help of professionals if you do not have enough knowledge on this.
Repeat content and link building strategy
To ensure a variety of content, you can repeat content in new presentations like presenting your blog in an infographic or post.
This way, your content or page remains relevant and you can increase domain authority.
Whichever strategy you choose to take, roll it for at least a month.
By this, you get to assess if your content publishing and link-building strategies are showing results or not.
If the strategy is good, in a month or two you will see an increase in scores, and your page will rank.
Publish new content regularly and update old ones
Nowadays, Google looks for new content and fresh uploads. So, no matter what you do with your old contents, always ensure the supply of new ones.
Adding to that, you should update old content with new information, internal linking, and of course other corrections.
Sometimes, adding new data, link, graphical image to old content increases their PA score and make them visible to the readers.
Of course, if your previous articles are not SEO-friendly, updating them is essential for increasing domain authority.
As we reach the end, you already gained a lot of insights about the current usage of DA.
Now, it is time for you to implement all these easy steps on your site and gain higher authority for your website.
Additionally, you get better exposure and brand building as well. Because a higher domain authority score will make you more visible, in some cases at the top of the search results.
So, without further ado, get to work if you want to increase domain authority of your website in 2022.