---
mucktadir
Influencer Marketing Strategies to Follow
Nowadays, an influencer marketing strategy is one of the most common approaches businesses take to gain new clients.
By partnering with an influencer, you can enhance website traffic, brand exposure, lead generation, and sales income.
Definitely, this is just like having a common friend who can introduce you to your target demographic.
However, influencer marketing extends well beyond simply having an influencer write a guest blog post or showcase your product on their Instagram account.
In this case, what businesses need is a well-developed inbound marketing plan.
Surely, a plan incorporating several channels is key to a successful influencer marketing campaign.
What is Influencer Marketing?
Basically, "influencer marketing" refers to an advertising type that depends on influential people to spread a brand's message.
Now, one method to do this is to financially incentivize influential people to talk about the company.
Fundamentally, what sets influencer marketing apart from other forms of advertising is the emphasis placed on establishing a trustworthy and credible relationship with the target audience.
On top of that, the advertising credibility of an influencer is often higher than that of a brand itself.
All in all, the effectiveness of your company's influencer marketing strategy will depend on the influencer marketing plan and approach you choose.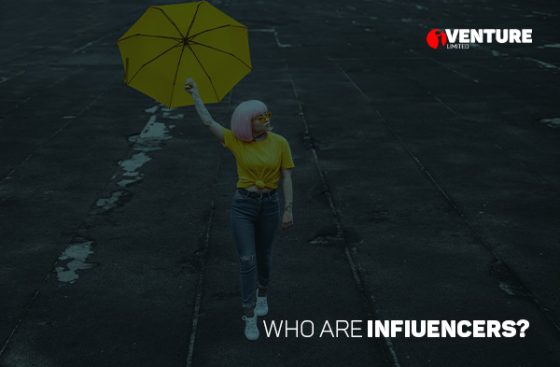 Definitely, knowing who fits in the scope of influencers is essential to build an influencer marketing strategy.
Simply put, an influencer is a person who can engage with a target audience, and shape that audience's expectations and actions.
Moreover, they sway the target audience's opinions, values, and preferences.
Usually, bloggers, social media stars, and celebrities are just a few examples of the kind of people considered influencers.
Because influencers are significant figures within their own communities, they can generate this impact.
At this juncture, influence is generated by the influencers' existing fan bases.
That is to say, they have spent significant time learning how to connect with and influence the beliefs of a particular society.
This is a great tool for influencers to employ when they want to present their audience with a credible recommendation or indication.
10 Key Influencer Marketing Strategies to Follow
If you are planning to brush up your influencer marketing strategy, here are 10 key points to follow:
Simply, brand advocacy is another name for influencer marketing.
Basically, knowing as much as possible about the people who will represent your company is essential.
So, you might want to reevaluate your choices if warning signs like unpopular viewpoints or beliefs pop up.
What's more, you'll need to figure out which platforms these influencers tend to dominate.
Naturally, you need to line up the channel you want to optimize with the influencer ruling that platform.
So, don't forget that the company is solely responsible for the influencer's performance, so if influencers don't seem to be helping you reach your goals, it's your problem.
So, for your influencer marketing strategy, remember that the influencer is the one helping you out in your business.
2. Find Influencers In Your Niche
If you want to know if an influencer is relevant to your service, you could check to see if they write about Is there any truth to these claims?
Or, have they already collaborated with comparable brands?
Usually, discovering influential people on Twitter or any other social media network is possible with the use of analytics tools.
You can see who is having the most impact on the masses in your field by conducting a search based on the topics people discuss.
Also, you may utilize influencer marketing tools to search through their extensive databases of influencers for those who are active in your industry.
When developing an influencer marketing strategy, the sector in question is obviously crucial. Generally, Instagram and YouTube, for instance, are hot spots for fashion and cosmetics firms.
However, Twitch is mostly used by the video game sector.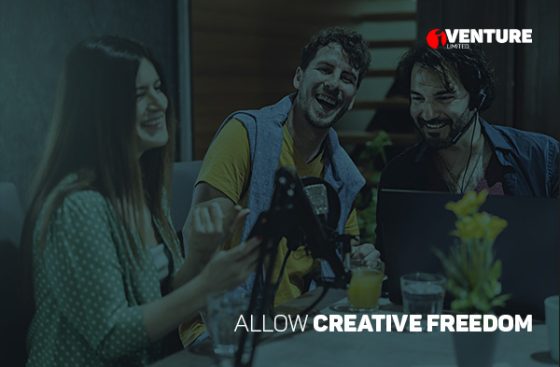 3. Allow Creative Freedom
Usually, people who can affect the success or failure of a product simply by spreading the word are considered influential.
They offer a fresh viewpoint that might assist improve a product's reputation and boost sales.
Definitely, companies need to provide influencers the autonomy they need to get their ideas implemented when using them in marketing campaigns.
Give influencers unlimited creative freedom, or provide them with guidelines.
Having total creative control can be challenging for businesses to manage.
The reason is, it might lead to content inconsistency in the influencer marketing strategy.
There is a wide range of influencers, some of whom have far more say over their output than others.
To stay ahead of the competition in the realm of influencer advertising, it's important to allow influencers freedom of choice.
Mostly, in terms of their approach, familiarity with your brand, and the types of content they create to promote it.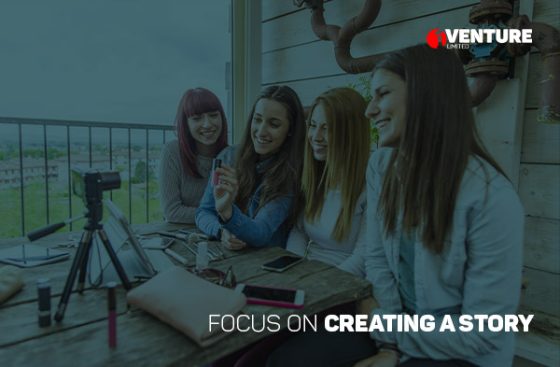 4. Focus on creating a story
Definitely, compelling storylines is a key component of effective marketing.
So, when your ideas and thoughts are structured like a story, your audience will have an easier time connecting with and comprehending your message.
When there is sincerity and "humanity" in the tale, your target market will be more likely to believe you and the influencer.
These tales should move readers emotionally and speak to their deepest desires, needs, and passions.
With in-depth knowledge of how your product or service enhances your clients' lives, you can craft an engaging narrative.
However, the focus should be on the journey, not the destination in terms of influencer marketing strategy.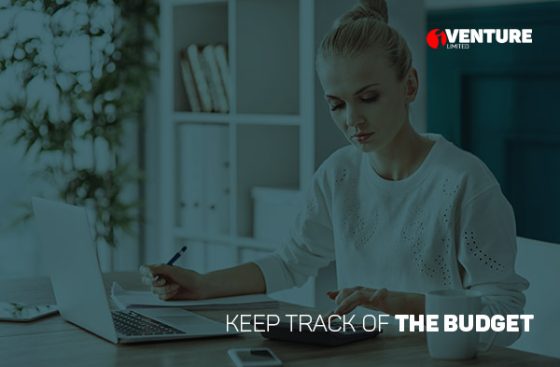 5. Keep track of the budget
Would you rather have a famous person with plenty of fans? Or, micro- or nano-influencers with ten thousand or fewer followers.
Or, those who have between ten thousand and a hundred thousand fans?
Macro-influencers with 100,000-1,000,000+ subscribers are another option.
Usually, people who have more than a million followers are considered mega-influencers.
Generally, your budget will be set by the influencers you choose.
So, the greater the scope, the higher the costs.
However, you should consider standard rates across all possible types of influencers.
So, consider the campaign's estimated ROI in light of alternative forms of marketing.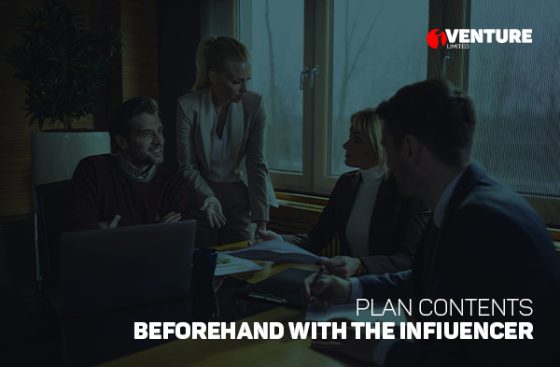 6. Plan contents beforehand with the influencer
Although increasing brand recognition and sales is why you're engaging in influencer marketing, your influencer content still needs a personal story.
Moreover, conversational tone to set it apart from sales-driven ones and win over your target audience.
Undoubtedly, the message you send is just as crucial as the end result you want.
However, you shouldn't try to impose your ideas on the influencer.
Collaborating is key to planning an effective influencer marketing strategy.
So, keeping things consistent increases openness and contentment.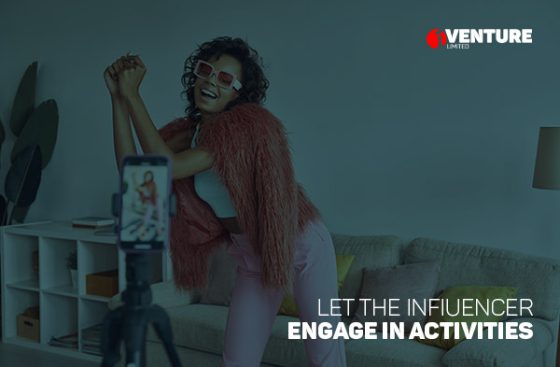 7. Let the influencer engage in activities
With influencers, honesty is always the best tactic.
They aren't just hanging around online to tweet or post things randomly.
Keep them in the loop while making choices regarding the campaign, since they have an innate understanding of what motivates their audiences.
Always, listen to their advice with an open mind.
These individuals have worked with a wide variety of businesses, so they should have a good idea of what consumers respond to.
When feasible, include them in your plans.
Thus, you can never tell when they'll have an idea that will help your campaign succeed that nobody else has thought of.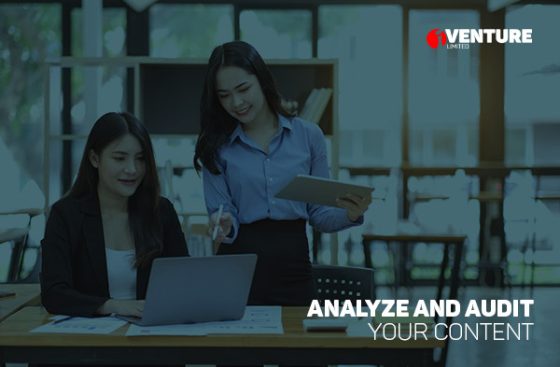 8. Analyze and Audit your content
Certainly, isolating the results of your influencer marketing effort is crucial.
In order to determine your return on investment (ROI), you must implement tracking codes and channel reports.
Again, The Google Analytics Suite is a useful tool to utilize for monitoring the success of your influencer marketing campaigns.
But don't waste time on irrelevant measurements. Rather, focus on the primary aims of your influencer marketing strategy.
Definitely, I-venture can help you out with social media marketing services.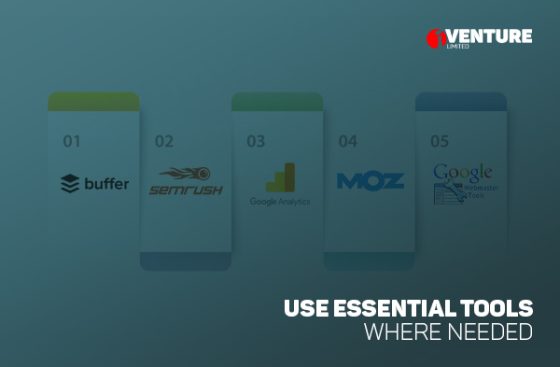 9. Use essential tools where needed
Use tools like Hootsuite and Sprout Social for influencer marketing to monitor social media channels for mentions of your business.
Adding to that, iidentify potential advocates who may be interested in what you have to offer.
Moreover, you can add a group of influencers to a stream so that their activity and the reactions of their followers can be monitored.
Once you begin your influencer marketing campaign, these instruments will assist you in analyzing the efficiency of your team in addition to keeping track of scheduled and published content.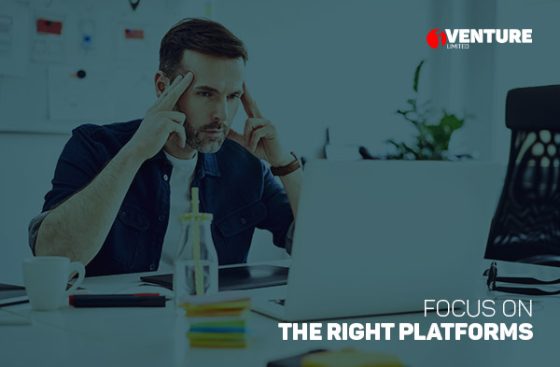 10. Focus On The Right Platforms
When deciding on a platform for your company's influencer marketing initiative, you may find yourself overwhelmed by the options.
Namely, Instagram, Vimeo, YouTube, Facebook, TikTok, etc., are some of the most widely used channels for influencer marketing.
Each offers its own distinct set of advantages, some of which may be particularly well-suited for influencer marketing.
When deciding which platform to use, it's important to think about the influencer's audience, the content kind, the platform's capabilities, and the platform's growth potential, since some have a greater potential audience than others.
Undoubtedly, influencer marketing is a dynamic field that is always changing.
To keep up with the ever-shifting marketing landscape, you need an effective
influencer marketing strategy
.
To get started, it's important to construct your plan, do regular analysis, carefully consider your KPIs, and be flexible enough to adapt to new circumstances.
Now, if you want a comprehensive solution for influencer marketing and social media, try out I-venture's digital marketing solutions !