---
mucktadir
Why Should You Invest in Content Marketing in 2022?
This year, if you want to increase your sales and brand awareness, you need to invest in content marketing.
In this era of technological boom, content is the best way to build your brand name. Why so?
Well, everyone in the world uses Google to know anything in the world. And what does Google do to cater to that? Serve content!
Yes, all the billions of search results are content. So, when you are producing quality content from your brand and people search for something related to that, your content is a solution to them.
Indeed, readers or viewers do not like to be interrupted by forced ads irrelevant to them or clickbait that offer some unimaginable deal.
However, when the content appears in a friendly way to genuinely support a need, it builds trust.
That is when your content effectively pulls off the marketing and makes people enter the sales funnel.
Well, there are more realistic reasons why a business should invest in content marketing which we will discover here.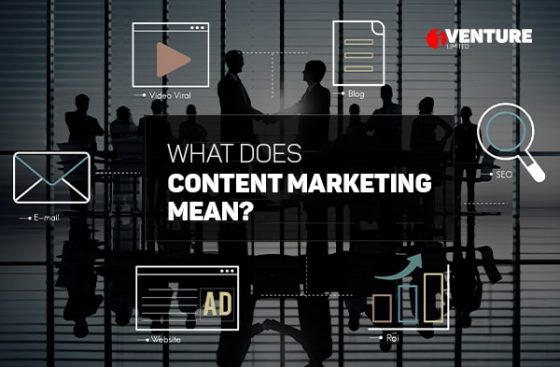 What does content marketing mean?
Certainly, we all know how traditional marketing is very evident. Because it rotates around advertising a product or service through media and telling why it is the best.
On the flip side, content marketing is adding value for people through strategically crafting, publishing, and promoting content.
The goal of content is to produce content as a solution for people who are looking for it. In turn, these people are included in the funnel to attract them for sales.
Since the sales pitch in content marketing is done after reaching and acquiring the right people, it is more effective than traditional marketing.
Adding to that, the inbound nature of content marketing removes the extra hassle out of the way. In fact, it costs 62% less than traditional outbound marketing!
What are the types of content marketing?
Now, before you invest in content marketing or even consider doing so, you should know what it comprises.
To our surprise, the options are unlimited in the world of content marketing. Actually, you can do content marketing through various modes .
Options include blogs, infographics, podcasts, email, video, motion graphics, ebooks, presentations, quizzes or tools, courses, webinars, free apps, social media posts, and so on.
Depending on what information or solution you want to provide, you have to choose the right modality.
Of course, before you invest in content marketing, it has to align with your business goals and marketing strategies.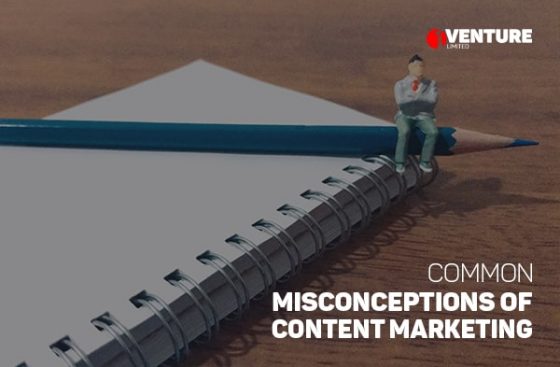 Common misconceptions of content marketing
Generally, there are some misconceptions regarding content marketing that prevail. The first one is obvious.
"Oh! Content marketing? You mean blogging and stuff." Well, as we already elaborated in our previous point, content marketing is way more than only blogging.
In fact, blogging is just a part of it only when we use it with a marketing aim.
Next comes the trust issue, traditional marketing is always better. Now, I can disprove it in an instance.
Since you are reading this, you are already on a digital platform and indulged in content marketing.
"Surely, all the hassle of content marketing is for small businesses and start-ups." But is it so?
Interestingly, many think that big brands do not need content marketing because they already have that brand name.
But imagine, if Nike did not invest heavily in content marketing, they may still be a big name now, but would it be the same in the future?
In the current world, competition is so intense that it is not impossible for a big brand to dissipate. This is why creating digital assets through content is crucial.
Why should every business invest in content marketing in 2022?
In 2022, to be a part of the global digital wonderland, you need to be smart with your choices of investment.
Undoubtedly, the benefits of investing in content marketing are way too many.
Among them, these are some practical reasons why you need to invest in content marketing this year:
Provides solutions and knowledge to potential customers
Usually, your content reflects whatever service or niche your company specializes in. So, whoever clicks into your content or engage, surely has an interest in your content.
Also, this means they are the exact people seeking your product or service. Amazing, right?
Yes, you get your target market readymade reaching out to you through your website or social media content.
For this, all you need to do is invest in content that is relevant to keep the audience glued to your company.
Tells your brand story and creates awareness
Undoubtedly, there is no better way of telling your brand story than through content marketing.
Be it a touching video, static post, or a written blog, content is the most enticing way of getting to the heart of your audience.
Moreover, due to the elaborate nature of the content, it is easier to express the specialties and values of your brand to the world through it.
A great example of such successful storytelling is none other than Amazon < https://www.amazon.in/ />
Their Storybox campaign had a photo of a seller and a QR code through which customers could know the entire story of the seller behind the product they purchased.
This has been a unique way of attaching people to small and medium businesses.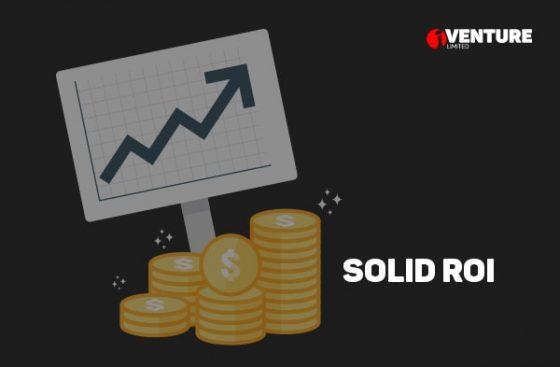 Basically, you can reuse the content in different new forms at least 5 times.
So, you only need the initial investment of time and money on the original content and let that content earn you in many ways.
Thus, you never have to be overwhelmed about creating a lot of new content at once. Just with a small investment you can reach a lot of people and make sales.
This is exactly why you can invest in content marketing and ensure guaranteed ROI.
Content is the heart of digital marketing
In digital platforms, no matter how you want to market your brand, content is at its core. Sure, you can go for paid ad campaigns or social media campaigns .
In every way, you have to create innovative content by solving a problem or generating new information that is helpful for your customer.
In the same way, you can educate your customers in digital marketing when you invest in content marketing.
Gone are the days when you randomly call or mail a list of people to sell your product. Do they even have time for that?
Rather, you work with people who are interested. Hear me out, the people who engage with your content are the ones who are interested in your offerings.
Here at I-venture, our email marketing services are also designed in a way to reach out to people with warm calling or those who opted for a newsletter.
Ensures cost-effectiveness
Currently, around 28% of marketers have changed their budget to invest in content marketing .
Because not only is content marketing more effective than content marketing, but also very cost-effective.
With quality content, you can reach out to a wide range of audiences organically. Most importantly, you do not need a department or a team for content marketing! Because outsourcing content is easier than anything.
To benefit from this power of content marketing, you do not always have to be ready to produce content.
Because our content marketing services are there to cater to all your needs.
Certainly, you have to satisfy Google you have to create SEO- friendly content.
Realistically, your website will not be the first one to be on top if you do not have well-optimized content in it.
So, it is crucial to produce a lot of SEO-friendly content if you want Google to love your brand and keep it before anyone else's.
Helps all other marketing strategies
When you invest in content marketing, you are actually investing in all other marketing activities indirectly.
Say, you have a webinar next month, a few blogs, and videos (content!) that will increase your reach.
Even after a new launch, offer or any other marketing campaign, content marketing is your support system.
Effectively converts leads through the marketing funnel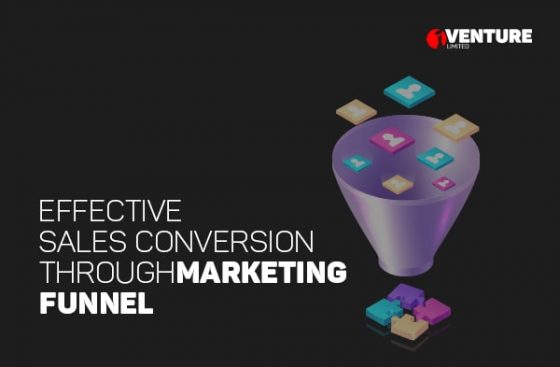 Here, content is actually a strong marketing tool that creates a distinguishable marketing funnel.
To effectively create the funnel, you have to divide your content by purpose- awareness, discovery, and purchase stage.
With awareness content, you attract people who are interested after being aware of your brand. Then on, after they choose to find out more, you can slowly convert them into buyers.
Helps you be in the race with competitors
Lastly, you need to invest in content marketing because all of your competitors are doing it today or tomorrow.
So, if you do not invest now, you will be way behind in your industry. Because meanwhile, your rivals will be producing thousands of contents luring away your potential traffic, leads, and even buyers.
This point alone makes content marketing so crucial in 2022.
Certainly, there is no other better way to execute long-term marketing than to invest in content marketing.
The way the business world is taking new turns, a company will only be foolish if they do not think of content marketing.
Amid all these, there are some concerns about content marketing. Across the internet, many people can find loopholes and copy or steal your content or idea.
So, it is also important to keep security in mind while creating content.
Finally, it is our futuristic ideas and innovations that will give us a competitive edge ahead. So, keeping that in mind, feel free to spread your wings in the world of content marketing!